The week after Easter is my traditional time for garden work. I spread things out to make it fun, not a chore. Over the last two weeks I've worked up the soil and planted seeds, seedlings from the nursery, flowers, trees, and lots of onion sets.

But I haven't been the only visitor to my float garden and deck pots. Here are a few of the rest.


Frogs are singing and munching bugs (hopefully)
Mourning Cloak butterflies enjoying the mud
Bumblebees in daffodil tents
Bee flies imitating their namesakes
Mrs. Robin helping control some of my pests
Tree swallows checking out the new birdhouse
What's been happening in your garden?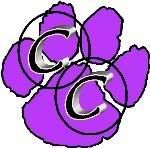 Thanks for visiting my Camera Critters post this week. For more great animal pictures
click here
. -- Margy